Bring the proven effectiveness of negative pressure wound therapy (NPWT) to open wound management with PICO sNPWT. This single use, canister-free system is simple to apply. And, its small size allows patients to maintain daily activities which adds to their satisfaction.
See how PICO sNPWT significantly improved the healing trajectory of hard-to-heal wounds compared with standard care1
Read the study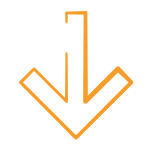 The PICO System can
reduce the number of dressing changes, deliver time savings for clinicians and potentially reduce costs.2,3*
*compared to tNPWT, 12-week study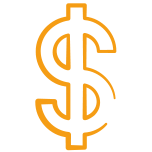 The PICO System
saved an estimated $7K per patient over 12 weeks vs. traditional NPWT on lower extremity wounds.3*†‡
* n=161; † n=52; ‡ Based on cost modeling analysis compared with tNPWT
Read the study
Dowsett C, Hampton K, Myers D, Styche T. Use of PICO to improve clinical and economic outcomes in hard-to-heal wounds. Wounds International. 2017;8(2):52-58
Kirsner R, Dove C, Reyzelman A, Vayser D, Jaimes H. A prospective, randomized, controlled clinical trial on the efficacy of a single-use negative pressure wound therapy system, compared to traditional negative pressure wound therapy in the treatment of chronic ulcers of the lower extremities. Wound Rep Reg. 2019; 27: 519–529.
Kirsner RS, Delhougne G, Searle RJ. A cost-effectiveness analysis comparing single-use and traditional negative pressure wound therapy to treat chronic venous and diabetic foot ulcers. Wound Manag Prev. 2020;66(3):30-38.