Outcomes, costs and active patients
Using PICO therapy after hip and knee surgery can reduce surgical site complications (SSCs), readmissions and length of stay
Surgical site complications following orthopedic surgery can have a significant impact on patient recovery, and the costs associated with readmissions.
Compared to conventional dressings, a postoperative wound care protocol including use of the PICO Single Use Negative Pressure Wound Therapy System (sNPWT) has been shown to reduce the incidence of hemtoma, seroma, dehiscence, and infection.1
This, in turn, may positively affect wound outcomes and help get patients moving.1-3
Reducing the length of hospital stay**2

Used prophylactically, PICO sNPWT was shown to reduce the length of hospital stay by 0.9 days compared to standard care.**2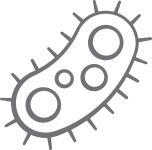 The number one cause for total knee arthroplasty failure and revision: deep surgical site infections.13 Protect your patients -- and your work -- with the PICO System, the only device currently indicated to aid in reducing the incidence of deep surgical site infections.
Get the details
Help to limit the cost of readmissions

It was estimated that the use of PICO therapy saved more than $8,800 per high-risk patient following primary hip and knee arthroplasty, compared to standard care.***3
Read cost-effectiveness study
A patient's perspective-Kurt's story
One patient's journey to recovery after hip surgery with the PICO System.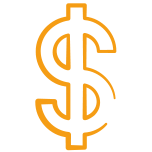 Did you know?
Surgical site infections after total knee arthroplasty procedures cost
an additional $4,135 per patient12
Application of the PICO System after knee surgery
How does PICO therapy work?
Only PICO sNPWT dressings have AIRLOCK* Technology, to help promote effective outcomes.5-8
Request more information about PICO sNPWT
Saunders, C., Buzza, K. and Nherera, L. 2019. A single use negative pressure system reduces surgical site complications compared with conventional dressings in closed surgical incisions: a systematic literature review with meta-analysis. Poster presented at the European Wound Management Association annual meeting, June 5-7, 2019, Gothenburg, Sweden.
Karlakki SL, Hamad AK, Whittall C, et al. Incisional negative pressure wound therapy dressings (iNPWTd) in routine primary hip and knee arthroplasties: A randomised controlled trial. Bone Joint Res. 2016;5(8):328-337.
Nherera LM, Trueman P, Karlakki SL. Cost-effectiveness analysis of single-use negative pressure wound therapy dressings (sNPWT) to reduce surgical site complications (SSC) in routine primary hip and knee replacements. Wound Repair Regen. 2017;25(3):474-482.
Data on file reference 1102010 – Bacterial Barrier Testing (wet-wet) of PICO Dressing with a 7 day Test Duration against S. marcescens.
Malmsjö, M., Huddleston, E. and Martin, R., 2014. Biological effects of a disposable, canisterless negative pressure wound therapy system. Eplasty; 14:e15.
Pellino, G., Sciaudone, G., Candilio, G., Campitiello, F., Selvaggi, F. and Canonico, S., 2014. Effects of a new pocket device for negative pressure wound therapy on surgical wounds of patients affected with Crohn's disease: a pilot trial. Surgical innovation, 21(2), pp.204-212.
Hudson, D.A., Adams, K.G., Van Huyssteen, A., Martin, R. and Huddleston, E.M., 2015. Simplified negative pressure wound therapy: clinical evaluation of an ultraportable, no‐canister system. International wound journal, 12(2), pp.195-201.
Smith & Nephew. April 2019. Outcomes following PICO compared to conventional dressings when used prophylactically on closed surgical incisions: systematic literature review and meta-analysis. Report reference EO/AWM/PICO/004/v3.
Patel VP, Walsh M,Sehgal B, Preston C, DeWal H, Di Cesare PE. Factors associated with prolonged wound drainage after primary total hip and knee arthroplasty. JBJS. 2007 Jan 1;89(1):33-8.
Poultsides LA, Ma Y, Della Valle AG, Chiu YL, Sculco TP, Memtsoudis SG. In-hospital surgical site infections after primary hip and knee arthroplasty—incidence and risk factors. The Journal of arthroplasty. 2013 Mar 1;28(3):385-9.
Jenks PJ, Laurent M, McQuarry S, Watkins R. Clinical and economic burden of surgical site infection (SSI) and predicted financial consequences of elimination of SSI from an English hospital. Journal of Hospital Infection. 2014 Jan 1;86(1):24-33.
Holm B, Kristensen MT, Bencke J, Husted H, Kehlet H, Bandholm T. Loss of knee-extension strength is related to knee swelling after total knee arthroplasty. Archives of physical medicine and rehabilitation. 2010 Nov 1;91(11):1770-6.
Koh CK, Zeng I, Ravi S, Zhu M, Vince KG, Young SW. Periprosthetic Joint Infection Is the Main Cause of Failure for Modern Knee Arthroplasty: An Analysis of 11,134 Knees. Clin Orthop Relat Res. 2017;475(9):2194-2201. doi:10.1007/s11999-017-5396-4.
*220-patient primary hip and knee arthroplasty study. PICO 2% vs control group 8.4%, p=0.06.
**Meta-analysis of 29 studies and 5614 patients with closed surgical incisions.
Length of stay – 10 studies, 948 patients, p=0.0002.
Surgical site infection – 5 studies, 607 patients, p=0.02.
Seroma – 6 studies, 771 patients, pSkin necrosis – 2 studies, 474 patients, p=0.0007.
Dehiscence – 9 studies, 1790 patients, 0.01.
***n=209, p=0.002. High-risk patients deemed to be those with BMI >35 or ASA >3