Ambulatory Surgery Center
A great patient focused outcome program
Preventing and reducing the rate of surgical site complications is critical, both financially and to maintain quality of care. The number one reason for readmissions after total joint surgery is Surgical Site Infections (SSI).1
ASC GO is safety for your short stay Smith+Nephew total and partial joint arthroplasty programs
The ASC GO program helps surgeons safely, effectively, and efficiently perform joint arthroplasty in a same day setting by combining Smith & Nephew primary reconstructive implant systems with a powerful, yet simple to use asset in Surgical Site Infection management: PICO sNPWT and ACTICOAT* Flex 7 Antimicrobial Barrier Dressing.
Goal of all payers moving forward:
Excellent outcomes
Lowest total cost of care
Patient satisfaction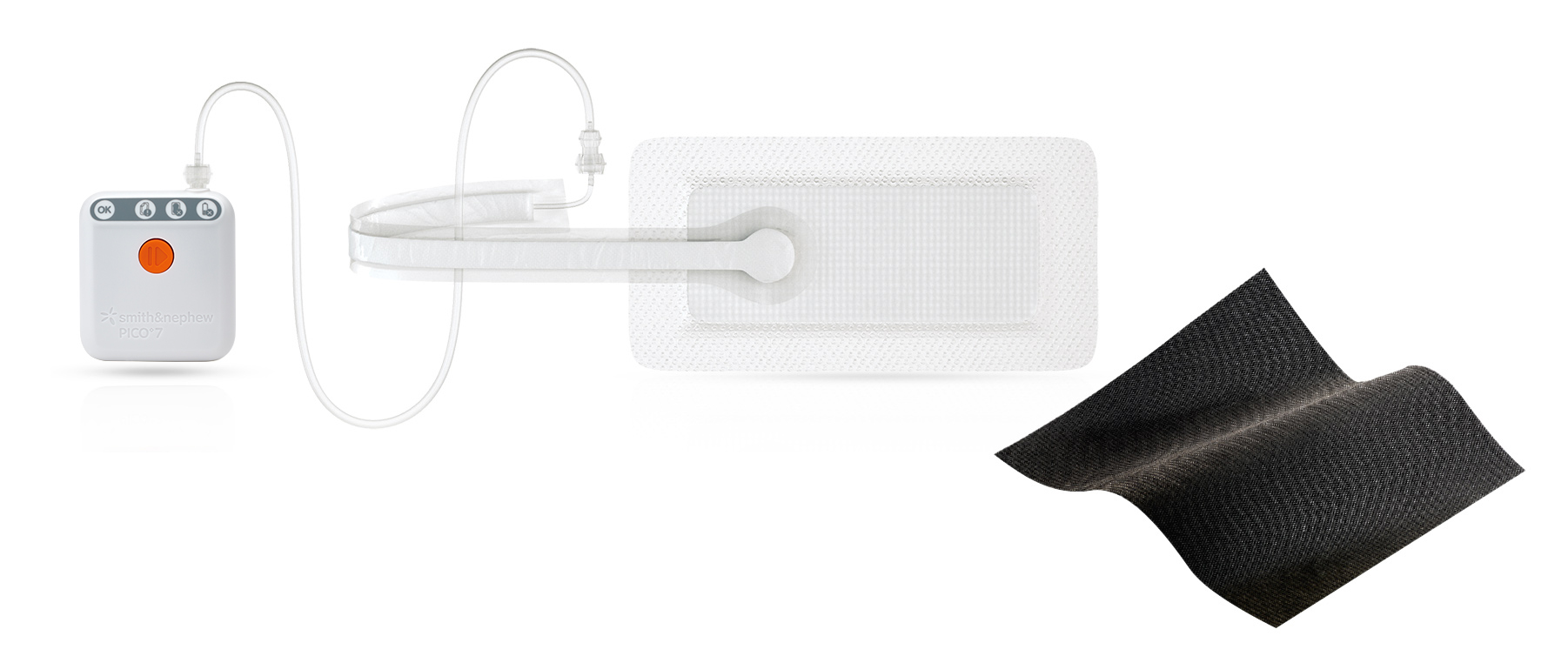 Zmistowski, B., et al. Unplanned Readmission After Total Joint Arthroplasty: Rates, Reasons, and Risk Factors. 2013
ACTICOAT Flex 7 is cleared for use with NPWT for up to 3 days.